---
Outstanding Project of the Year Awards
The Northwest Wall and Ceiling Bureau recognizes excellence in wall and ceiling construction by presenting its Outstanding Project of the Year Awards. We have updated our awards program to include new award categories.

Award Categories:
I. Interior
a. Residential
b. Commercial
II. Exterior
a. Residential
b. Commercial
III. Suspended Ceiling
IV. Light-Gauge Steel Framing
V. Renovation
VI. Restoration
VII. Stucco/EFIS
VIII. Project under 500K

The projects are judged on design, job site innovation and/or conditions, quality of workmanship, use of materials and overall effect. The winning projects have an opportunity to be showcased in the media, including local newspapers and industry publications.

The nominations deadline is on Friday, January 29, 2021. The Project of the Year awards will be presented in June, followed by an online vote by ​NWCB members for the People's Choice Award recipient that is selected from the winners from the various categories.

This year, we have a convenient online nomination form, which allows you to fill in the project information and to upload supporting documentation such as project description, photos and video -- all in one place! Make sure to have your information ready when you begin the submission. If you need others to upload components (for example, photos or video), you can invite them as collaborators to the nomination form.​
Submit your nomination now!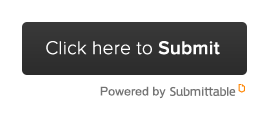 ---
2021 Award Program Rules
​Anyone can nominate any number of projects — the wall and ceiling contractor must be a member of NWCB.
Project must be complete. Projects completed in the past two years can be submitted or resubmitted if they have not previously been given an NWCB Project of the Year Award.
Submit high-quality, high-resolution images (3450x4350 minimum resolution) of the project. Photos taken during construction are encouraged for all submissions and are required for submissions in the Light-Gauge Steel-Framing, Renovation and Restoration categories. The quality of the photos is an important part of the overall submission, and the use of a professional photographer is recommended for maximum photo quality. To ensure proper photo credits, the name of the photographer is required for each photo submitted.
Submission of materials grants permission for unrestricted promotional use by NWCB of all photographs and information. This includes, but is not limited to, awards program publicity and publication in association, industry and other publications.
Project awards will be given for projects in Washington and Oregon and are awarded based on the office location of the NWCB member contractor that performed the work.
The nomination deadline is Friday, January 29, 2021.
The nomination form must be filled out completely for each individual project.
All nominations must be made through Submittable.com. Nominations received by any other methods will not be considered.
In addition to the published award categories, special recognition awards may be presented at the discretion of the awards committee.